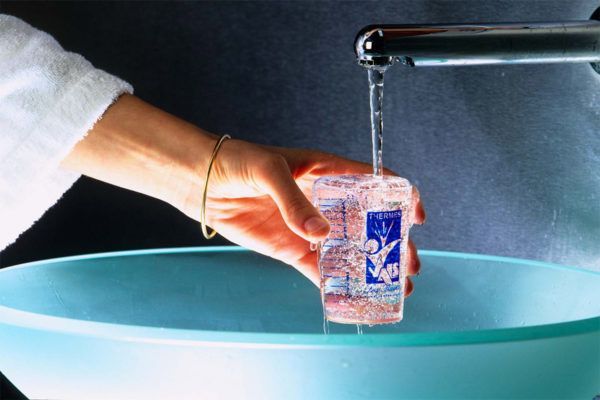 Vals Les Bains is a peaceful small town with approximately 3,500 inhabitants in southernmost Ardèche, famous since the 18th century for the quality and benefits of its 145 mineral water springs.
The Vals Les Bains Thermal Baths, opened at the end 19th century, contributed to the growing fame of this charming destination in southern Ardèche.
In addition to the benefits of the spa and its contribution to wellbeing, the exceptional surroundings of Vals Les Bains guarantee enjoyable holidays for tourists and "those taking the waters".
In the middle of the Parc Naturel Regional des Monts d'Ardèche (The Ardèche Mountains Regional Nature Park) verdant nature provides an immense playing field for all open-air sports.
And, like many major spa towns, Vals Les Bains has a Casino, a theatre, a multi-theatre cinema, a big park focused on the intermittent source with a mini-golf, roundabout and games for children, evening markets in summer, shops and restaurants.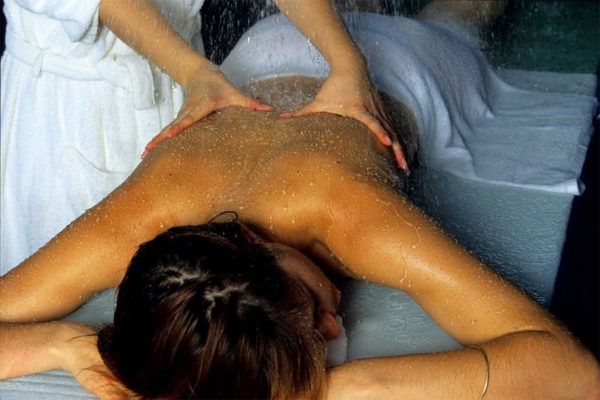 The Thermal baths in Vals Les Bains propose officially approved cures for the treatment of type 2 diabetes, digestive affections, obesity, underweightness and a wide range of metabolic diseases.
Cures reimbursed by the French National Health Service are for 21 and 72 days.
In addition to therapeutic cures, the Vals Les Bains Thermal Baths propose Health Packs – including the Slimming Pack, the Post Breast Cancer Pack, the Diabetes Balancing Pack – as well as sessions of aquagym, aquabiking, Pilates gym, Nordic Walks + Spa and Turkish Bath passes.
Everyone can use the Vals Les Bains Thermal Baths. If you want to look after yourself and benefit from the wellbeing and fitness sessions no medical prescriptions are necessary to obtain any of the many services available. Why not treat yourself to a short 6 day thermal stay with a wide choice of health care and events to choose from for a relaxation and wellbeing time out.
Rentals
for spa cure ("curist")
The Villa Mattheo'S village of holiday villas is just 600 meters from the Vals Les Bains Thermal Baths.
Overall there are 19 holiday rentals for "curists" spread out in an estate of over 60 hectares. All are roomy and comfortable, with sophisticated décors and modern equipment.
Independent accommodations:
6 villas sleeping 4/5 people
1 villa sleeping 8 people
6 independent holiday homes sleeping 4 people
Mansion:
2 Duplex sleeping 2/4 people
1 flat sleeping 4/6 people
2 flats sleeping 6 people
1 Loft sleeping 4/6 people
Villa Mattheo'S proposes a discount 3 week rate for 2 curists.
Before and after your sessions at the Vals Les Bains Thermal Baths, make the most of the 2 pools in the holiday village.
The Bois Vert in Vals Les Bains, directly accessible from the holiday village is a vast (90 hectares) unspoilt forest with a health circuit with frames for outdoor gymnastics. Thanks to its level trail, walking and biking are virtually effortless.
Rental rates for Curists
3 weeks for 2 people
From 04/04 to 04/07
From 22/08 to 24/10
From 20/06 to 11/07
From 15/08 to 05/09
From 27/06 to 18/07
Air-conditioned Villas 1 to 7
855 €
975 €
/
Air-conditioned holiday homes 1 to 6
675 €
780 €
/
Flats A to E and Loft F
650 €
700 €
790 €
– Cure package: only for curists with medical certificate –